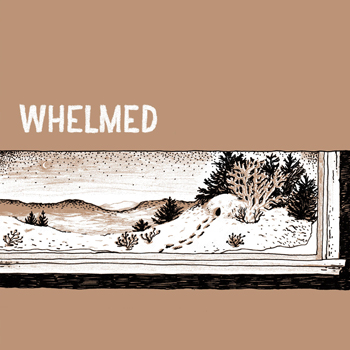 WHELMED
WHELMED

Whelmed is a three-piece punk band from Bloomington Indiana making great Jawbreaker/Fifteen-esque political pop punk. This seven-inch was released on Salinas Records last year, I picked it up when we were on tour and thought it just kicked ass. Fuzzy guitar leads, catchy melodies, once the record ended I just put it on again. Whelmed rocks. Enjoy!
click here to download the album for free!
click here to purchase a copy of the seven inch!

1. Song For Ian Stark
2. Empty Vessel
3. Leech
4. Slow Jam

Ginger Alford - Drums & Vocals
Nick Romy - Guitar & Vocals
BZ Gibbs - Bass
These songs were recorded by Patrick Jennings at his house in April 2016 in Bloomington, Indiana.
If you want to get in touch, write to us at nmromy@gmail.com
Thanks to Salinas Records for making this thing possible!
Be great to each other.
Stay punk forever.
Thanks to Emily Timm for designing everything.

This work is licensed under a Creative Commons Attribution-Noncommercial-Share Alike 3.0 United States License.