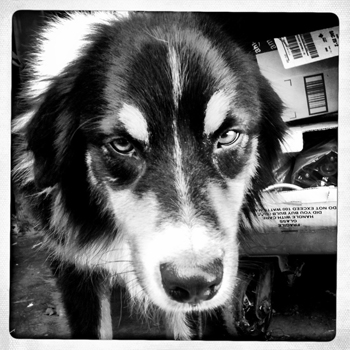 SNEEZE ATTACK
MAXWELL

A big ol' slab of Bay Area pop-punk from just north of the bay in Sacramento, reminiscent of all the great stuff that came from Lookout Records in the mid-90's. Loud, poppy and fun fun fun! It simply kicks ass! Yeah!!! This review from MAXIMUMROCKANDROLL puts it better than I can...
"This band exists in the little-visited place were pop punk, twee rock, and fuzzed-out garage intersect. And it's all done with a nod to Phil Spector-style '60s rock. If you could imagine a lo-fi (the) Muffs with cranked up reverb, you might get a little close to the mark. This is a really fun album, and it somehow finds a way to transcend bedroom jams and basement party band simultaneously. The hooks are both catchy and dreamy. I want this album on while I lay in bed and stare at the ceiling, but I also wanna sing along. What a conundrum! Gets better every time you listen to it"
click here to download the album for free!

1. No Good
2. Tragedy
3. Lucy Loves Johnny
4. Calvin & Susie
5. Who Am I?
6. Fever
7. Little Miss Know-It-All
8. Fool
9. One Last Kiss
10. Big Shadow

Dino - Vocals / Guitar
Hans - Bass
Christine - Drums / Backing Vocals
Charles - Lead Guitar
Recorded at The Dock in Sacramento, CA
on April 18th, 2015 by Chris Woodhouse
Mastered by JJ Golden of Golden Record
Mastering in Ventura, CA
All Songs by Sneeze Attack
Except where noted
"Calvin & Susie " by HEAD
"Fever" by Eddie Cooley and John Davenport
"One Last Kiss" by cub
Produced by Hans and Woodhouse
Thank you to Woodhouse, JJ, Christine, Charles,
Robin, Matt K, Melissa Foote, and Jeff for making
this record come to life.

This work is licensed under a Creative Commons Attribution-Noncommercial-Share Alike 3.0 United States License.