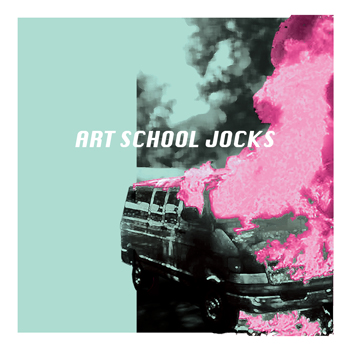 ART SCHOOL JOCKS
ART SCHOOL JOCKS

You will like Atlanta's Art School Jocks. Their debut EP has five catchy pop songs with unconventional song structures, juxtaposing clean jangly guitars against waves of fuzz and comforting harmonies with distressing real shit lyrics. Their self-described "existentialist basement pop" is perfect for staring at the sun and wondering what the fuck is going to happen to this shit world.
click here to get the tape from Father/Daughter Records!
click here to download the album for free!

1. Laundry In
2. Suffering Prom
3. Nina
4. Just A Gwen
5. Inside Joke
6. Catdog
7. Laundry Out

Drums and Vocals: Ali Bragg
Bass and Vocals: Camille Lindsley
Guitar and Vocals: Deborah Hudson
Guitar and Vocals: Dianna Settles
Recorded and produced in our basement late summer 2016 by Rob Gal
Mixed by Rob Gal and ASJ
Mastered by Rob Gal
Ep Thanks:

Rob Gal, Telly, Witt, JB, the Shin-Hudson family, Kristiann, Kitty Magik, Opal, The Wild, Mutual Jerk, Femignome, Jeff Rosenstock/Quote Unquote Records, Hira & Tracy/Ecology Records, Japanese Breakfast, Billy, Gabriela, Jeanette, Louisa, Steve, Yoon & Bobby, Boboso, Taylor, Bryan, Black Lives Matter, the Water Protectors, Politically Re-Active, Prince, David Bowie, Rihanna, Beyonce, Oasis, Arbor Labor Union, and Mark Sprayberry (for the tanning bed).

This work is licensed under a Creative Commons Attribution-Noncommercial-Share Alike 3.0 United States License.
DONATE TO ART SCHOOL JOCKS