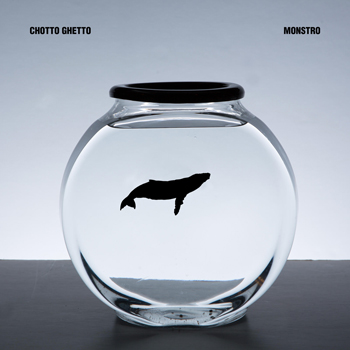 CHOTTO GHETTO
MONSTRO

Chotto Ghetto has been working on this epic 70+ minute piece of music for almost eight years! Monstro is a concept record that is made up new music, songs from earlier releases and their upcoming record Monstrosity which will be available on Asian Man Records this summer. This creative endeavor includes collaboration wtih some of their friends. It's heavy and wild as fuck, and you're about to go on a journey so get ready!
click HERE to download the album for free!

Chotto Ghetto would like to thank,
Mike Park, Jeff Rosenstock, Nick Walker, Ian Coates, our family and friends along with all the amazing people who come hang with us at our shows. We will never forget the 80 minute tempo map!
Chotto Ghetto Monstro
Mixed and Engineered By- Fletcher Alliston
Additional Engineering By - Steve Choi, Jody Giachello and Chris Shilakes
Mastered By - Hans Dekline

This work is licensed under a Creative Commons Attribution-Noncommercial-Share Alike 3.0 United States License.