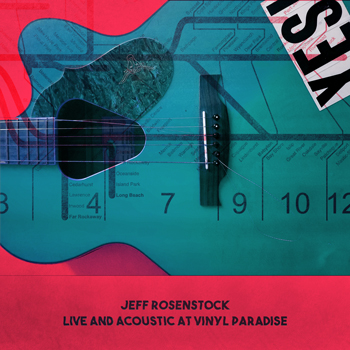 JEFF ROSENSTOCK
LIVE AND ACOUSTIC AT VINYL PARADISE

click here to download the album for free!
click here to download a one-sheet about the Immigrant Defense Project!

1. Introduction
2. You, In Weird Cities
3. Pash Rash
4. Hey Allison!
5. A Very Polite Intruder
6. Wave Goodnight To Me
7. I'm Serious, I'm Sorry
8. ...While You're Alive/Perfect Sound Whatever
9. Beers Again Alone
10. Blast Damage Days
11. Polar Bear Or Africa
12. Fugazi's One Rule
13. A Shine To It
14. Get Old Forever
15. Nausea


This work is licensed under a Creative Commons Attribution-Noncommercial-Share Alike 3.0 United States License.