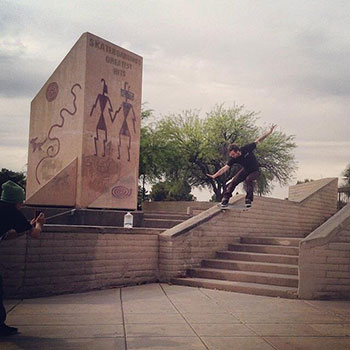 SEAN BONNETTE
SKATEBOARDING'S GREATEST HITS

In May 2014, Phoenix non-profit Skate After School launched a fundraising campaign to raise money for a full time program coordinator. One of the incentives for donating was this recording from Sean Bonnette of Andrew Jackson Jihad!
click here to download the album!

1. London Dungeon (The Misfits)
2. Motor Away (Guided By Voices)
3. Cyanide Breath Mint (Beck)
4. I Melt With You (Modern English)
5. South Of Heaven (Slayer)
6. Rock And Roll Suicide (David Bowie)

Dear Skateboarding,
Sean here.
I think you already know this, but you mean a lot to me. Having been a fairly avid skateboarder for most of my life, I feel like I've learned a lot from you. You taught me how important it is to enjoy what I do, to not measure my accomplishments against others, to challenge myself as an individual. You also taught me that competition can be really fun when it's rooted in personal growth, and that it's a great feeling to try really hard at something and finally make it. I dunno if you saw, but I finally learned 360 flips last month after 15+ years of trying them! Skateboarding, you have informed the way I approach music and art. Thanks to you, I mostly believe that it's the way you land a trick, draw a picture, and write a song that makes it special. You taught me how to chase feelings and energy, and how to harness them for something meaningful and tangible. You actually taught me how to be a happier person, in fact, you're STILL teaching me.
Thank you Skateboarding.
Love,
Sean.

This work is licensed under a Creative Commons Attribution-Noncommercial-Share Alike 3.0 United States License.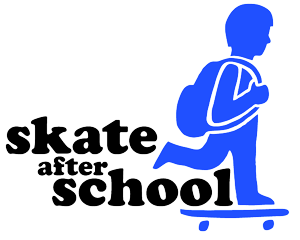 THIS RECORDING IS FREE BUT IF YOU WANT YOU CAN DONATE TO SKATE AFTER SCHOOL HERE:
"Skateboarding's Greatest Hits" was recorded and performed by Sean Bonnette (vocals, piano, synths, guitars, drum machine) with help from Ian Graham (vocals on I Melt With You) and John Olson (noise on South of Heaven.)
Thanks to: Ian Graham and John Olson and their respective bands, Cheap Girls and Wolf Eyes, for playing on this record and for constantly inspiring me; my bandmates in Andrew Jackson Jihad for their love, support and feedback; Suzanne Falk for taking a picture of me nosesliding the Wedge hubba; Mark Glick for adding the title to the picture; my friends at Skate After School, for giving kids in Phoenix a chance to try skating, and their generous donors for willing this project into existence; Jeff Rosenstock for putting this out and being an incredible friend; and Scott Marceau at Yamaha Guitars for the wonderful gear I used on this recording. Finally, thanks to Toni and Sassy for putting up with me during the Slayer cover.
Original song credits and the skate videos I lovingly learned them from:
London Dungeon is by Misfits (Mike Maldonado, Toy Machine's Welcome to Hell)
Motor Away is by Guided By Voices (Branen Fitzgerald, Cowtown's Sidewire)
Cyanide Breath Mint is by Beck (Brad Staba, Foundation's Nervous Breakdown)
I Melt with You is by Modern English (Steve Berra, Foundation's Tentacles of Destruction)
South of Heaven is by Slayer (Erik Ellington, Zero's Misled Youth)
Rock and Roll Suicide is by David Bowie (Arto Saari, Flip's Sorry)