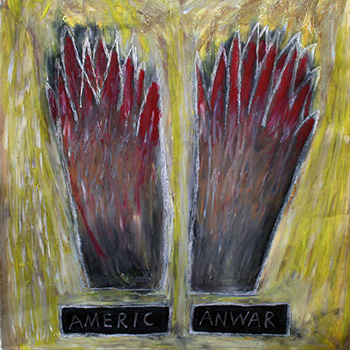 AMERICAN WAR
CAGES EP


When Matt Scheuermann isn't playing guitar in the sidekicks, he is making beautiful and heartbreaking songs with his guitar - landing closer to Sam Cooke and Otis Redding than the boring old archetype of a coffeeshop-style singer/songwriter. He released Symptoms earlier this year for free and this 7" offers two sunnier offerings. I love it and can't stop listening to it.

click here to download the album!
click here to buy the 7" from Really Records!


Both songs written & performed by Matt Scheuermann.
Engineered & mixed by Glenn Davis.


Recorded at WLA Studios in Columbus, OH in October, 2012.

This work is licensed under a Creative Commons Attribution-Noncommercial-Share Alike 3.0 United States License.
SUGGESTED DONATION: $3 US
please note "CAGES" in the subject or body of your donation.
CAGES

Hey there, sweet singer in the tree
Do you see cages around me?
Oh say, young picture on the wall
Can you see cages 'round us all?
'Cause I feel them but I can't see them at all
I bite down, push back, shift control
Sometimes my skin contains my soul
The things that submit to my frame
Will desire that feeling's same
But I feel them but I can't see them at all
SOMETIMES
Far be it from me ever to show you, baby, everything you make me feel
There's too much to say
There's too much to lose
And I was only looking at you
'Cause you recall me of sunshine sometimes
When all my thoughts are bleeding

And maybe you could come up to me, oh, anytime and it would be just fine
There's so much say
So much time to lose
And I was only looking at you
'Cause you recall me of sunshine sometimes
When all my thoughts are bleeding grey