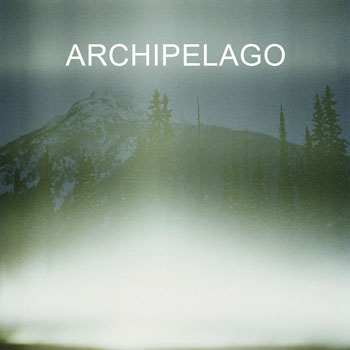 ARCHIPELAGO
GOOD AS GONE

I heard "The Mast" about a year ago and since then I've been bugging Peter occasionally about new Archipelago material. Peter Naddeo, the main dude behind Archipelago, spends a lot of his time playing many instruments in Laura Stevenson and the Cans, but has also found the time to make a beautifully orchestrated, dynamic pop record of his own. This record is awesome, almost immediately sounds classic and is all the more impressive considering it was mostly recorded in a small bedroom in Brooklyn
click here to download the album!
click here to pre-order the vinyl!

1. Tune Up
2. The Mast
3. We're In Love
4. Reminder
5. Lion's Teeth
6. Carry On
7. Ripple
8. Holy Water
9. Tired of Eating
10. Good As Gone

Music, production, and design by Peter Naddeo
Trumpet by Alex Billig
Recorded, mixed, and mastered at Walkin Closet in Brooklyn, NY
Additional tracking at Mountain Studios, PA
Released on Really Records 2013
With Special Thanks To:
Alex Billig, Chris Parker, Janelle Jones, Eric Williams, Jon Rotberg, Sanji Maitra, Taylor Moore, Kyle Jutkiewicz, Marie Miller, Amanda Rodi, David Goligorsky, Stephen Valand, Erica Shea, Tim Evans, and everyone at Brooklyn Brew Shop, Hillstock, Hiroko and Sakiko Yamagata, James Parker, Davide Pivi, Jason Coscia, Guia Adiao, Andy Rutkowski, Dan and Liz Byer, Annmarie Nye, Gabriel Berlin, Tom Erario, Lindsay Burdge, Ben Dickinson, James Irving, Sarah Coulam, Amanda Rodi, Rosser Lomax, the Midnight Crane, Gertrudis, Jeff Rosenstock, Dave Garwacke, Mike Campbell, Laura Stevenson, John and Anne Keck, Ron, Susan, Mia, and Chelsea Naddeo

This work is licensed under a Creative Commons Attribution-Noncommercial-Share Alike 3.0 United States License.
SUGGESTED DONATION: $5 US
please note "Archipelago" in the subject or body of your donation.
The Mast
Would you bind me against this mast, just until the danger's passed? These waters run with a velvet chill; Lord knows sometimes I've lost my will. Tie up my hands and shackle my feet, and please don't believe a word I speak; I've broken a promise, I've knelt and I've begged, but I swear I'll never lose my way. Your voice is a thread through the days of my life, making patterns I never could design. If I could be something so true and sincere, I'd tear every chain that holds me here. I've struggled through lands no man has seen, and I've known the love of gods and queens. I've sailed all across these desperate seas; your voice brings me to my knees. Would you bind me against this mast, just until the danger's passed. How many have died, how many have killed? Lord knows sometimes I've lost my will. So tie up my hands and shackle my feet, and please don't believe a word I speak. If it takes me another twenty years and a day, I swear I'll never lose my way.
We're In Love
In the books I'll never read, science math and history, in the pages of some long forgotten tome; in the towns I'll never leave, countries that I'll never see, and all the places that will never be my home, I have found you. In the French, Latin, and Greek, and all the words I'll never speak, in every poem left unfinished in the sand; in every species gone extinct, and every horror I can think, in every barren, lost, and godforsaken land, I have found you. And I don't know how, it's just occurring to me now, we're in love worlds below and stars above, can you tell me why do I feel like I could die: 'cos we're in love. In the faces of my friends and all the parties that must end when I can't afford to live here anymore; when the seams are showing through, and when I do what I must do; when the fates have opened up another door, I will find you. Take my hand if it helps you understand that we're in love worlds below and stars above, and I'll tell you why I am not afraid to die: 'cos we're in love.
Reminder
You know how the west was won by god's only begotten sons, all lost on their own stretch of dusty road; and Isaac's brought by Abraham to the altar where his life began when victory is such a heavy load. All I know is living and giving in. Well I've heard it said the world began when god stretched out his cosmic hand and finally made his holy quantum bed. And from our eyes his glory's shield is background noise, magnetic fields, the gravity of holding up our heads. And what is left but climbing and diving in. And oh, one day I will find her waiting up for me to kill the light. And oh, let this song remind her that I will be coming home.
Lion's Teeth
Face a world spinning full of forms; look into the eyes of a storm. Lay your head between the lion's teeth, learning to suspend your disbelief. And all the while you were looking for yourself; keep finding out you are always someone else. It takes a lie to be anywhere at all out here. A moment comes unfolded in its time; another door is closing fast behind. One day we will find it all the same; can't go back the way in which we came. For what you dare, the cross you bear is becoming and coming undone; means unto the ends just to begin. Burn at the stake all that's at stake, still staring off into the sun according to the way it's always been.
Carry On
The lines have been down for days; my last calls were whiskey and gin. You know I can wait a long time, but you'll never let me back in. I've been staring at the sky; I don't know why. Just face into the sun and carry on. I'm trying hard to come clean; they're turning off the water again. And so I drain my glass and pay for all the ways I wish it had been. Do I roll the loaded dice and make a better life, or do I play the wayward son and carry on. When you think you've lost it all and just keep falling, can you forgive what you'll become and carry on.
Ripples
Getting older, getting close to you. A treble clef and what is left of me pace the floor in counts of four then turn the key. Losing faces, only traces of light. All out of shapes, colors, black, and white. The surface calms 'til you see beyond what's been out of sight.
Holy Water
Take me where the holy water's coming down, flowing from the mountains to the sea. I will be there with all the sinners gathered 'round, waiting on the shores of Galilee.
Tired Of Eating
You once heard a story that couldn't be told, came down from the mountain, it was already sold; took your cut, buckled up, headed back to the cold all the wiser. Now you're tired of eating to make sure that we're strong, and you don't need a mirror to tell you what's wrong; all the voices and noise is the discordant song of a world that's fading. And who's standing by your side, each moment is pulling you under? The weight's around your neck: just cough up the key and keep swimming towards me; I've been waiting a lifetime to find and set you free. And when you leave home you're still facing the walls where your picture's been framed by their love and by laws; it keeps dragging you back by the roots and the claws with each circle's turning. 'Cos you wanted a theater where the actors are cursed to play every scene unrehearsed and reversed; it all ends by beginning and the ending comes first as the curtain's drawing.
Good As Gone
Don't be disappointed; I've never had much luck with games-- doesn't matter if it's truth or dare. I'm gonna turn the corner. I'm gonna kiss the beast between the eyes, falling through the center to the other side. Is this how we're born, stripped and torn between the dark and running far from our homes and all we've known; I think I'm ready to go. So don't be disappointed. I've never been much good at keeping friends; nothing ever makes sense until it ends. It's time to turn the lights out. It's time to pull the plug and let it die. It's time to shake my hand and say goodbye. I'm not really here, it's all so clear; I'm waking up, I'm dreaming far, far too long, just one more song until we're good as gone from these shores; asleep no more, I'm waking up, I'm dreaming far, far too long; just sing until we're good as gone.