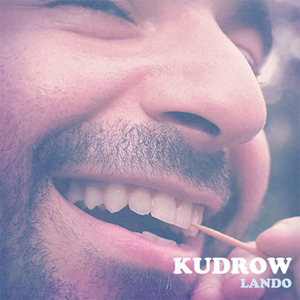 KUDROW
LANDO

"The Brooklyn trio - Jeff Rosenstock (Bomb the Music Industry!, Pegasuses-XL) on baritone guitar and vocals, Mike Campbell (The Brass, Laura Stevenson and the Cans, Latterman) on bass, and Dave Garwacke (Thousandaires, Halo Fauna) on drums - have just finished their debut 7", a four song record of noisy pop laced with fuzzed out riffs, smart lyrics and hooks aplenty. From the opening punk salvo of "Commutilation!" to the epic build of the 6 minute "Brooklyn Pool", Kudrow crank out tunes that should appeal to the 30 something dude with too many Superchunk, Archers Of Loaf and Weakerthans records as well as the 14 year old "punk" down the street who just heard "El Scorcho" for the first time. We think they put together one of the best raw sounding 7"s we've heard in quite awhile." -- Ernest Jenning
Click here to buy the 7" from Ernest Jenning!
Click here to download the whole album!

1. Commutilation!
2. Blink-182 Reunion
3. Favreau
4. Brooklyn Pool

Kudrow:
Mike Campbell - Bass, Tambourine, Vocals
Dave Garwacke - Drums, Vocals
Jeff Rosenstock - Vocals, Baritone Guitar, Tambourine
This 7" was recorded live on September 14th, 2009 at the Brass' practice space. Overdubs took place over the next week at 153 1/2 Boerum. Recorded, mixed, mastered and ruined by Jeff Rosenstock.
Big thanks to The Unstoppable Death Machine for lending us some of their microphones and equipment.
All songs by Kudrow. All lyrics by Jeff Rosenstock.
Cover photo by Orlando Perez. Art by Twin Cuts.
This EP is also available for free download from If You Make It.
For Lando, our biggest fan. Kudrowmania is here.

This work is licensed under a Creative Commons Attribution-Noncommercial-Share Alike 3.0 United States License.
please note "Kudrow" in the subject or body of your donation.
(SUGGESTED DONATION: $5)
LYRICS!!!
COMMUTILATION!
Everybody's pissy. An eleven foot cluster lacking the camaraderie communities foster and the breakbeat drumbeat bleakly repeats our bleating, "I GIVE NOTHING! I ASK FOR EVERYTHING!" We push.
When the feeding begins, where are you gonna be? 'Cause I'll be damned if anybody's getting fed before me. I know we're sharing a trough, I know we're moving along but it feels like falling down and I lost what I started to stay. I kind of thought I'd be the one to set an example. I never thought I'd be the one who was aching to trample (oh well.)
I've got a good idea where it takes us. I've got all the maps. I know all the transfers. You can take one to a cardboard box, the other to a heart attack (I don't need it.) I lost what I wanted to feel. I'm tired of the attitude: You step or you're stepped on. I just wanna float my way, far away, throw my headphones on and stare at your ankles. I don't need to know you.
Take your number back to the company. Take your number back to middle management. Take your number, give it to your publicist. I don't need it.
BLINK-182 REUNION
A party on the corner of Grand St. and Lorimer. Someone get the tab? I've got a negative balance and I must admit, I knew this was the last five bucks I had to spend but I threw them in the jukebox anyway.
Can't party on the roof with your parents or talk about your tax return at the prom. No one likes to change but I don't believe that formal education gives you sustenance for four months of vacation so don't wait for me. This is exactly where nobody wants to be - for the last ten years, for the rest of your life (oh, god, i've run out of time.)
FAVREAU
You got your temp job and you put your two days in but for a guy sitting shirtless, alone the whole day in front of the television you talk a lot of shit.
You made out at the metro, and you've got two more girls just like her. You picked them up at the gym. I bet you told both of them about your dad and who he is.
Harvard graduate got a number, yes he did! But for a guy who's got nothing to say, you really talk a lot of shit. Harvard graduate got a haircut! Didn't tip! Can you spend your time rolling your eyes when you're turning twenty-six?
You've never worked for anything, so why should you have anything to say.
BROOKLYN POOL
Craters on the ground. I'm stepping out again (though I've been out 6 PM and now it's a quarter past eleven) and all of the paths that we'd need are outside warehouses, construction sites and shipping centers so a layer of ice coats the sidewalk six inches thick.
No one wants to be alone.
No one wants to be alone on a Saturday night, crowding the pilot light 'cause the heat in the pipes has stopped.
There's a hundred at the bar, all business casual and retro dresses and it feels like I can't fit inside but I'm gonna try. I'm gonna pound my double, turn around and do my best to catch up. But I keep eating your fucking dust 'cause I got suck.
I want you to know that I'll always resent you for all the happy times you've had. I'll smile like we're friends, then I'll try to offend you and text you later "I was drunk" so you don't get mad.
No one wants to be alone.
No one wants to be alone on a Saturday night, feeling colder than ice, eating ramen and rice for the rest of their life.
At a dirty bar, I don't want to throw my life away, but I've already thrown my life away trying to beat you at this game. At a dirty bar, I don't want to throw my life away, but I've already thrown my life away trying to beat you, trying to beat you...