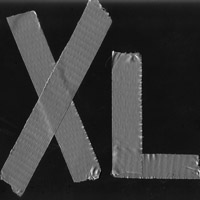 PEGASUSES-XL
PEGASUSES-XL
The follow-up to their debut, this EP finds the keyboard/keyboard/drum trio triumphantly expanding on their sound. This record's got bigger melodies! Bigger beats! Bigger heaviness!
click here for the whole album!
Download specific tracks:
1. Rorshak's Theorem
2. Into the Canyon
3. Major in Business/Minor in Art
4. _____________
5. Pixilated Flowers
6. Panzerfaust!

This work is licensed under a Creative Commons Attribution-Noncommercial-Share Alike 2.5 License.


SUGGESTED DONATION: $5 US
please note "pegasuses-xl" in the subject or body of your donation.
LYRICS AND EXPLANATIONS!
Maybe some day...