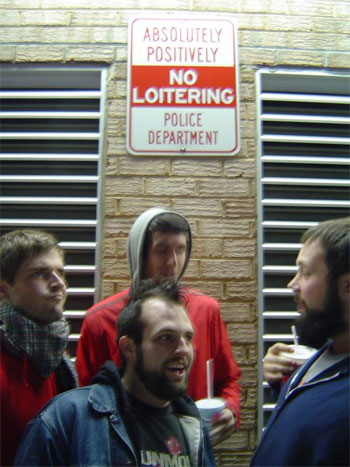 The typical riot is a reaction. An event takes place, people become upset, they form a mob, a riot begins. A video of police abuse becomes public, stores are looted and buildings burned. The purpose of this type of riot is to find balance by any means, to reciprocate rage and to violently rid oneself of anger. These riots are the most common, but they aren't the only variety. Some riots are not reactionary, they do not strive for closure or balance, but instead, for evolution. These are the riots that spawn revolutions, that bring change for the better. They are birthed from restlessness, from goals not attained but within reach and worth striving for. These are the riots that come before. This is The Riot Before.
The Riot Before is not flashy, it is not fashion, it is not forced, it is not fake. It is simple chords, simply played, with the purpose of giving a home to lyrics written with purity, precision, and passion. It is, at the foundation of everything, sincere -- intensely sincere. These songs exist because they must. Not because there was a demand for them -- there was little -- but because they were too restless to remain locked in the bedroom they were created in. Because they can only find consummation out in the open, in the ears of others. Because they came about as a result of inspiration from art, emotion, and life, and because the writer of these songs cannot be content until he has given away some of that inspiration; which is sacred and, unfortunately, so elusive in our current world. The purpose of these songs is, at the very least, to entertain, and at the very best, to inspire. Thank you for listening.
Click here for a hi-resolution press photo.
Click here for a hi-resolution logo.
ALBUMS:
Horseshoes and Handgrenades (2005)
TBA EP (2007)
SHOWS:

Warning: include(/hsphere/local/home/asobrock/quoteunquoterecords.com/php/show_news.php): failed to open stream: No such file or directory in /home4/asobrock/public_html/trb.php on line 113

Warning: include(): Failed opening '/hsphere/local/home/asobrock/quoteunquoterecords.com/php/show_news.php' for inclusion (include_path='.:/opt/php56/lib/php') in /home4/asobrock/public_html/trb.php on line 113